This is weird. I mean, I know a lot of weird stuff happened as we live but man, this is weird like seriously, seriously weird. I don't know if any of you have ever feel this, but arghhhh the hell, I just gonna write it out.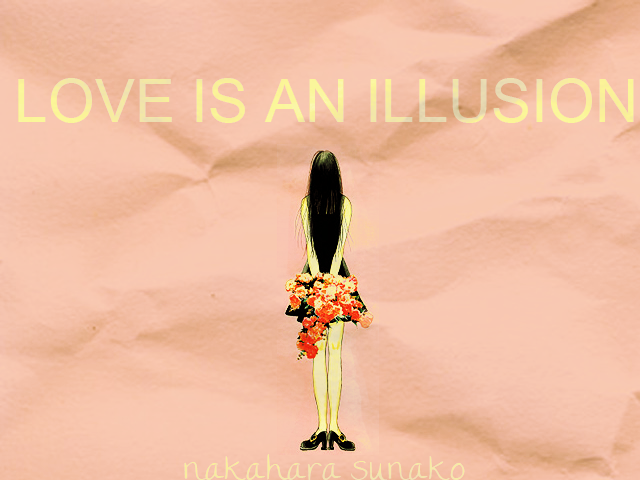 Sunako's quote is used to prove my point that love at first sight just didn't exist!

Yesterday, I went to Alamanda by bus with my roommate, after what seems like half a year of not taking public transportation to go to Alamanda. And so Rapidbus U429, RM 1.90, the usual bland bus trip to Putrajaya Sentral. But one guy caught my attention, I don't have any idea why – he didn't seem the type that I'd go all mushy and big-eyed for, in other words, he's definitely, definitely not my type at all. He's not that standout-ish, bling-bling, FCM weird kind of guy either for me to really look squarely at him in the eyes.
And God, I swear, I didn't have any intention whatsoever to look at him! I mean, he's not that hot or weird or crazy for me to really pay attention to him amongst other humans in the bus. So, I peeled my eyes off him right away after realizing what the hell I was doing, ogling people obviously like that. What made me really embarrassed was that our eyes were locked for a few seconds and obviously he noticed that I had been ogling him.
It's like in movies – your eyes were transfixed on that certain someone and there was like a spotlight only reserved for that person and you don't know why and you can only sees that person in your eyes.
That's not the end, though.
When the bus arrived at Putrajaya Sentral, it had become worse. I found a seat, waiting impatiently for the NadiPutra bus to arrive while he lingered around walking aimlessly to and fro. How did I know that, you ask? It was because my eyes were following him! It's scary, I felt like a goddamn weirdo but I couldn't stop because each time I looked at other places – my shoes, the TV, the buses, the foreigner besides me or even talking to my roommate – he was always in my field of vision!
It was like magnet and steel. I didn't even know that guy, my eyes couldn't stop looking at him and I berated myself for doing that but I couldn't help it, it was not in my power to stop.
I swear, if you guys know me personally, you'd know that I'm not that type of girl. I mean, even if the guy is hot, I'd only look at him (and gush) for a while and not ogle rudely like I did yesterday.
The bus arrived and without realizing it, I exhaled a relief sigh. Good thing that he wasn't on the same bus but as I took a seat, I saw him again. At that moment, it was like those scary thriller kind of movie. I could even hear the 'suspense' sound effect in my brain. For a minute, my not-so-working brain contemplated whether he is a ghost or not =___=
So the bus departed and you don't have idea how happy I was at that time. Finally, he was gone from my vision. Phew. In the bus I kept thinking and thinking and thinking about how, what, who, why did that just happened. And the playful side of me thought that hey we are totally fated to be together if I ever saw him again.
Then, I looked out of the window, just because, and then I saw another bus beside ours and whaddya know; I WAS STARING RIGHT AT HIM. I swear I got goosebump, I could feel my blood rushing out of my head and I let out an involuntary yelp. I couldn't take it anymore, so in my high-pitched voice I just poured everything to my roommate that was sitting right beside me this whole time.
She said that maybe I'll see him again in Alamanda. I thought so too so I agreed with her. And when we expected it to happen, it didn't happen whileas when it is less expected to happen it happen. So no, I didn't get to see him in Alamanda.
But a romantic part of me (the shoujo-manga reader, the Korean drama watcher) thought that hey maybe he's my soulmate or something (yeah no freaking way I KNOW THAT) and the next time I see him I should asked him his name. And I kept thinking about that mysterious guy eversince.
So if anyone sees a black and white striped tees, medium length messy hair, tall lanky guy wearing some fancy NIKE shoes, please stop him and ask him his name because seriously I want to know who is he that he made me act this way?!
Some says that this is a maybe the love at first sight thing but I don't think so (and am always opposed the sole idea of it) because my heart didn't race, it was just my eyes, it was totally glued on him!

I'm sticking to my ghost theory. Eventhough my roomate saw him as well.
AND PLEASE TELL ME YOU HAVE FELT THIS WAY BEFORE. I AM SUPER SCARED AS OF NOW.